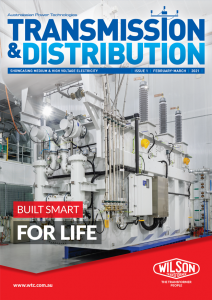 Welcome to the FIRST issue of the year – Transmission & Distribution Issue 1 2021!
Thank you to Wilson Transformer Company for taking the Front Cover, an amazing image yet again! We have a great first issue full of advertisers and article contributions throughout many fields of the industry – enjoy the informative read.
For your FREE Industry Magazine each issue please subscribe here.