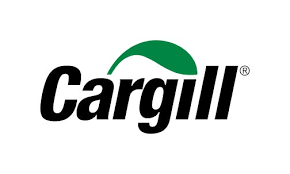 Business Name – Trading As
Cargill
Products and Services
FR3® natural ester fluid: Leading the way.
Company Message
Our purpose is to nourish the world in a safe, responsible and sustainable way. Every day, we connect farmers with markets, customers with ingredients, and people and animals with the food they need to thrive. We combine our experience with new technologies and insights to serve as a trusted partner for food, agriculture, financial and industrial customers in more than 125 countries.
With increasing commercial and consumer demand for renewable and sustainable products along with answering the regulatory need to eliminate toxic and unsafe product and increasing viability of bio-based alternatives, Cargill Bioindustrial leverages more than 60 years' experience in agriculture-based chemistry for industrial applications. Enabling us to provide our customers with a more sustainable solution over fossil-based alternatives.
CONTACT DETAILS
Company Name: Cargill
Email: AAEnvirotemp@cargill.com
Web: www.fr3fluid.com
CONTACT
Name: Helen Too
Email: Helen_Too@Cargill.com