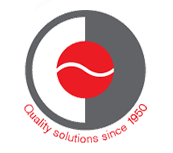 Business Name – Trading As
Circle-C Transformers

Products and Services
Specialising in the design and manufacture of Current,Voltage & Power Transformers and Metering Units. Inductors, Constant Voltage Transformer and Reactors.
Company Message
Founded in 1950, CircleC has been providing quality solutions to Mining-Utility-Rail-Defence-Switchboardbuilders-Manufactures-OEM-Engineering and industry.
Their designs exceed Australian mining standards and are used extensively by the mining Industry.
CONTACT DETAILS
Company Name: Circle-C Transformers
Phone: +61 2 9824 5433
Fax: +61 2 9824 5411
Email: sales@circlec.com.au
Web: www.circlec.com.au
ADDRESS
4 Montore Road Minto
NSW 2566 , Australia
CONTACT
Name: Michael Lush
Phone: +61 455 038 941
Fax: +61 2 9824 5411
Email: sales@circlec.com.au