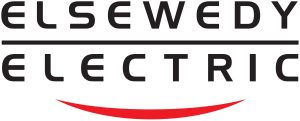 Business Name – Trading As:
ELSEWEDY ELECTRIC INDONESIA
Products and Services:
Design, manufacturing and supply of power transformers ranging from 10MVA up to 500MVA and 11kV up to 550kV in accordance with IEC, ANSI and Australian/New Zealand Standards.
Company Message:

Elsewedy Electric Indonesia is a subsidiary of Elsewedy Electric Group, a leading integrated energy infrastructure solutions company based in Egypt with more than 80 years of experience in cables and electrical products manufacturer and a turn-key services provider.
Elsewedy Electric Indonesia has delivered a wide range of customised and optimally designed power transformers across the Australasian region and known for our End-to-End Solutions of Power Transformer including design, manufacture, delivery, installation, commissioning, and servicing. The factory and test bay are designed to meet stringent requirements of the region, including low partial discharge, 150% emergency rating capabilities and low noise specifications.
CONTACT DETAILS
Australia
Company Name: Elsewedy Electric Indonesia
Phone: +61 1800 934 323
Email: phil.keelan@elsewedy.com
Web: https://elsewedyelectric.com/en/global-presence/asia/indonesia/
ADDRESS
PO Box 1036, Noosaville QLD 4566

CONTACT

Australia
Name: Phil Keelan
Phone: +61 481 454 407
Email: phil.keelan@elsewedy.com
Name: Danish Ahmed
Phone: +61 416 693 540
Email: danish.ahmed@elsewedy.com
New Zealand
Company Name: Elsewedy Electric Indonesia
Phone: +64 3 377 8290
Email: brent.sellers@elsewedy.com
Web: https://elsewedyelectric.com/en/global-presence/asia/indonesia/
ADDRESS
Unit 7, 31 Stevens Street, Waltham, Christchurch 8011 New Zealand
PO Box 28 – 009, Christchurch 8242 New Zealand
CONTACT
Name: Brent Sellers
Phone: +64 21 466 104
Email: brent.sellers@elsewedy.com