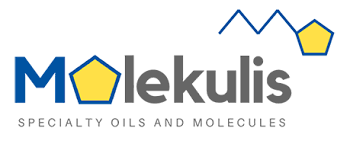 Business Name – Trading As
Molekulis / Nynas
Products and Services
Molekulis is the exclusive distributor of Nynas transformer insulating
oils for the Australia, New Zealand and Pacific Islands region.
Company Message
As experts in transformer oil, we provide technical support and help customers and end-users choose the best product for their specific needs.
We deliver long-lasting products, reliable supply and first-class services at the lowest possible cost. Our wide range of insulating oils always meet the latest international and local standards to ensure compliance and extended asset life. We are approved by all utilities, OEMs and other key players in the region. We are easy to do business with, no job is too small, too large, too remote or too difficult. We make it happen!
CONTACT DETAILS
Company Name:  Molekulis
Phone: +61 7 3390 6155
Email: sales.admin@molekulis.com.au
Web: www.molekulis.com.au
ADDRESS
4A, 40 Rivergate Place, Murarrie, QLD 4172, Australia
CONTACT
Name: Candice Lewis or Philippe Reboul
Phone:  +61 7 3390 6155, +61 404 233 440
Email: Candice.lewis@molekulis.com.au, philippe.reboul@molekulis.com.au