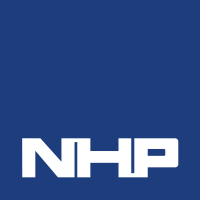 Business Name – Trading As
NHP Electrical Engineering Products
Products and Services
We stock over 15,000 SMART Power Distribution, Motor Control, Safety and Automation products, with a Services team that can take your project from end to end.
Company Message
With more than 50 years of electrical and engineering industry excellence and branches right across Australia and New Zealand, it is NHP's local people and footprint that helps us to understand your specific project needs, no matter how big or small.
As the exclusive distributor for Rockwell Automation throughout the South Pacific region, NHP provides SMART digital devices which provide better visibility into processes, data and analytics. By enabling smarter and faster decision making and seamless connectivity spurring new collaboration, NHP is enabling the Connected Enterprise.
CONTACT DETAILS
Company Name: NHP Electrical Engineering Products
Phone:
AU 1300 NHP NHP
NZ 0800 NHP NHP
Email: nhpsales@nhp.com.au
sales@nhp-nz.com
Web: nhp.com.au
ADDRESS
43-67 River St, Richmond VIC 3121
CONTACT
Name: Chris Keogh
Phone: 0437585519
Email: ckeogh@nhp.com.au