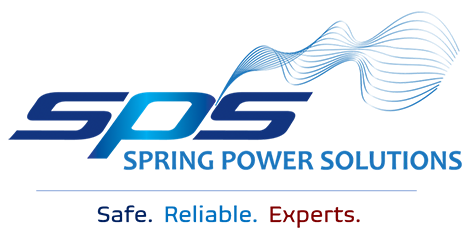 Business Name – Trading As
Spring Power Solutions

Products and Services

An extensive range of high voltage services including testing and commissioning of Transformers, Motors, Generators, Cables, Switchboards, Circuit breakers, etc.
Protection scheme testing and commissioning such as instrument transformer & relay testing, etc.
Partial Discharge testing, monitoring, surveys and innovative products.
Specialised Electrical Engineering services such as substation designs, protection setting coordination surveys, laboratory testing of selected faulty apparatus and other design & consultation services.
Company Message
With a vision 'To be the most comprehensive and reliable electrical engineering service provider', we have made our mark as the preferred choice amongst our customers throughout Australia. Through utilizing our expertise and experience, with a focus on our safety and the safety of others, we aim to provide the most comprehensive, precise, and consistent testing and commissioning services to the nation. Our customers rely on our ability to provide punctual services in a safe manner, with compliance to set standards and requirements. Our professional expertise and advisory in all areas of HV asset condition & protection schemes are much appreciated by all our customers.
CONTACT DETAILS
Company Name: Spring Power Solutions
Phone: 03 9796 5587
Fax: 03 8786 9142
Email:  info@springpowersolutions.com.au
Web: https://springpowersolutions.com.au/
ADDRESS
7/101 Wedgewood Road, Hallam, Victoria 3803, Australia
CONTACT
Name: Nishan Wettasinghe
Phone: 0423 311 251
Fax: 03 87 864 142
Email:  info@springpowersolutions.com.au