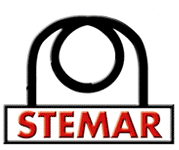 Business Name – Trading as:
Stemar Electrical Products Pty Ltd
Products and Services:
Instrument Transformers up to 36kV
Power Transformers up to 36kV and 25MVA
LV Distribution Equipment
Street lighting control panels
NATA CT Testing
HV Circuit Breaker Assembly
Company Message:
Our Mission at Stemar is to provide sound technically competitive solutions for Transformers, metering and distribution components. Quality assurance of all Stemar product is maintained throughout the production process, including quick response capability and delivery readiness. Product suitability and conformity to Customer requirements and applicable standards are also assured, along with a commitment to innovative design.
The company's motto is
Let your need be our challenge
CONTACT DETAILS
Company Name: Stemar Electrical Products Pty Ltd
Phone: 61 2 97712100
Fax: 61 2 97745585
Email:  sales@stemar.com.au
Web: www.stemar.com.au
ADDRESS
243 Milperra Road REVESBY NSW 2212
CONTACT
Name: Marcus Maraldo
Phone: 61 2 97712100
Fax: 61 2 97745585
Email:  marcus.maraldo@stemar.com.au