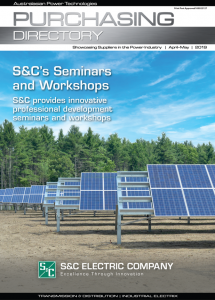 The highly anticipated 2019 Annual Purchasing Directory is now available for you to view and reference over the next 12months!
Suppliers are now also listed on our website for ease of contacting and viewing their products and services – View the 2019 CATEGORIES AND SUPPLIER INFORMATION

If you would like to be kept up-to-date on all issues throughout the year, you can subscribe to our E-Alerts and subscribe free* of charge on our READER REGISTRATION page.
Enjoy this fabulous edition and a big thank you to our loyal advertisers and clients for contributing to another great issue this year.