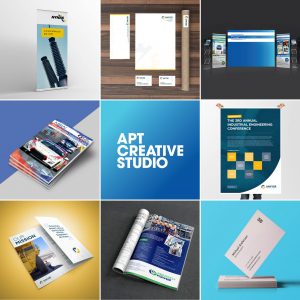 Do you need our help?
APT Creative Studio can design and print your next project. Be it stationery, pull up banners, magazines, advertisements and much more, we can take care of your design needs from start to finish.
To view our list of services, please visit our NEW Creative Studio page. To enquire further, please send us an email, call 07 3374 2877 or contact your Account Manager for more information.