Transmission & Distribution
Transmission & Distribution (T&D)
is focused to the Electricity Supply Industry and includes
Energy Generation
, which focuses on all aspects of Electricity Generation to include coal-fired, renewables and nuclear power. Published since 2008,
Industrial Electrix (IE)
is focused specifically on the Industrial and Manufacturing sectors of the Electricity Industry. Industry personnel residents in Australia / New Zealand / PNG / Fiji are welcome to register for a 
subscription
to their preferred magazine/s (see Subscribe > 
Reader Registration
 link in menu). Subscriptions for other countries are also available
here
. All magazines are available in electronic eFlip mag format and downloadable PDFs AT NO CHARGE. APT welcome assessment by advertisers to determine which magazine/s are most relevant to deliver your companies Brand Vision/Corporate Objective;
Transmission & Distribution
Industrial Electrix
The Annual Purchasing Directory
---
APT Publications understand and respect the intellect of marketing to a technically minded person.
And THAT, is our point of difference.
---
Industry Associates
---
Synchrophasor Monitoring Applications in Distribution Networks
Phasor Measurement Units (PMUs) and Synchrophasor data acquisition represent promising options for rapid, safe and reliable integration and control of renewable energy to the electricity distribution grid. 
Read more here…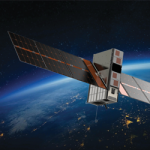 The Digital Enablement of Transmission Lines Through Smart Data IIoT Both Distribution and transmission networks are critical infrastructure and are faced with different challenges, and both require different techniques of managing their architectural assets. Distribution networks are hugely extensive with almost no visibility, and require innovation along the entire system.  Read more here…
Thermal Imaging in Preventive Maintenance Programs
Heat is often an early symptom of equipment damage or malfunction, making it important to monitor in preventive maintenance programs. Using thermal imaging preventive maintenance regularly to check the temperature of critical equipment allows you to track operating conditions over time and quickly identify unusual readings for further thermography inspections.  
Read more here…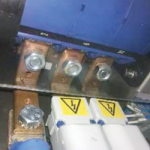 A Place of Safety Proof of isolation is of paramount importance in plant and mine safety. It is essential that safety conditions are met and that products in place maintain their safety parameters throughout their required life cycle ensuring longevity of the safety systems in place.   Read more here…
Australasian Power Technologies Publications Pty Ltd are pleased to present their suite of electrical magazines, each focused to a different sector of the electricity market, and a different reader. Published since 1996,